Volkswagen ID. Buzz Coming to Oklahoma City

Volkswagen ID. Buzz Coming to Bob Moore Volkswagen
Volkswagen is constantly innovating when it comes to engineering, so it's no surprise that the all-new ID. Buzz brings a lot of new features to the table. When this model comes out, it will be one of the only electric vans you'll be able to find on the market. When you want to take advantage of what it has to offer near Oklahoma City, Yukon, or Midwest City, you're going to want to head to Bob Moore Volkswagen so that you can be one of the first to grab one.
Top Features of The Volkswagen ID. Buzz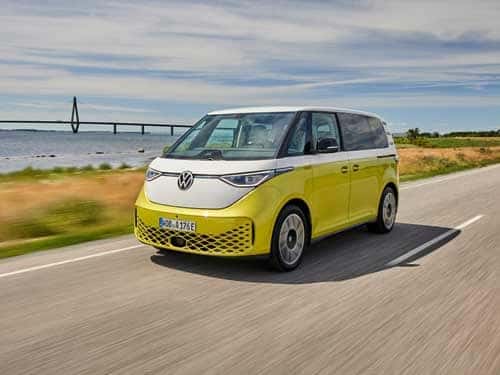 Electric Performance
This model might be a bigger vehicle, but it still boasts 201 horsepower and an incredible 229 pound-feet of torque. Its 77.0-kWh battery gives it the power it needs to excel on the road, and it's equipped with rear-wheel drive for better handling.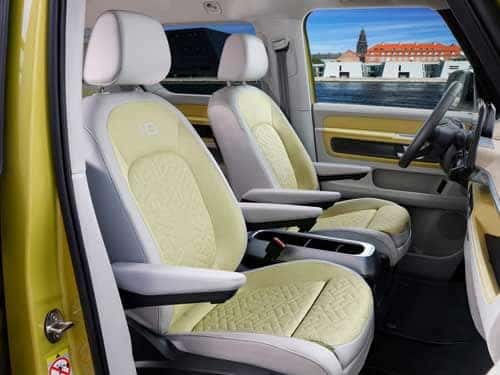 A Wide and Vast Interior
This model boasts three rows of seats on the inside, allowing you to bring your entire family along for the ride. It offers ample space for you to store your belongings along with plenty of cupholders and even an infotainment system.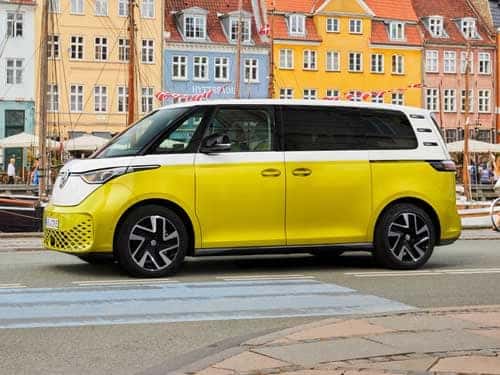 A Classic Look
With power sliding doors, this model effortlessly mixes capability and style. It's sure to stand out on the road thanks to its vibrant design and boxy frame, and it comes packed with unique features like a power-deployable tow hitch that will swing out from under your bumper.
Technology for the Road Ahead
While this vehicle focuses heavily on utility, it'll have a heavy amount of convenient features when it comes out, including:
A 10-inch Center Display: This gives you all your needed information when driving and serves as your infotainment system. You can also upgrade to a 12-inch variant.
Digital Display: Located directly in front of you, this screen showcases your battery level, navigation, and more.
An Easier Drive
When you're clocking in miles on the highway, it's nice to have systems that will look out for you on the road. The ID.Buzz will have IQ.Drive as one of its features, giving you access to strong systems like Adaptive Cruise Control. This safety system is able to gauge the distance between you and the vehicle ahead and will slow you down when needed. If you're constantly transporting passengers or cargo on the highway, this system essentially does half of the work for you, especially when combined with other features like Lane Keeping Assist.
Benefits of Going Electric
If you've driven a gas or diesel-powered model your entire life, you might be wondering why you would ever switch to an electric model. The ID.Buzz brings plenty of perks to the table, like:
Charging From Your Home: Assuming that you have the right setup, it's entirely possible to charge your model from the comfort of your own home so that you always have a full range.
No Fluctuating Gas Costs: Gas prices can get out of hand quickly, but luckily, you won't have to worry about that anymore with this model.
Going Green: This model is carbon-neutral, so you won't have to worry about contributing to pollution when you're on the road.
When you want to be one of the first to finance the ID. Buzz when it becomes available, you'll want to fill out an application online so that your information is on file for when you visit Bob Moore Volkswagen. Or, if you'd like to keep in touch with us for updates, please fill out the form below! Thank you!